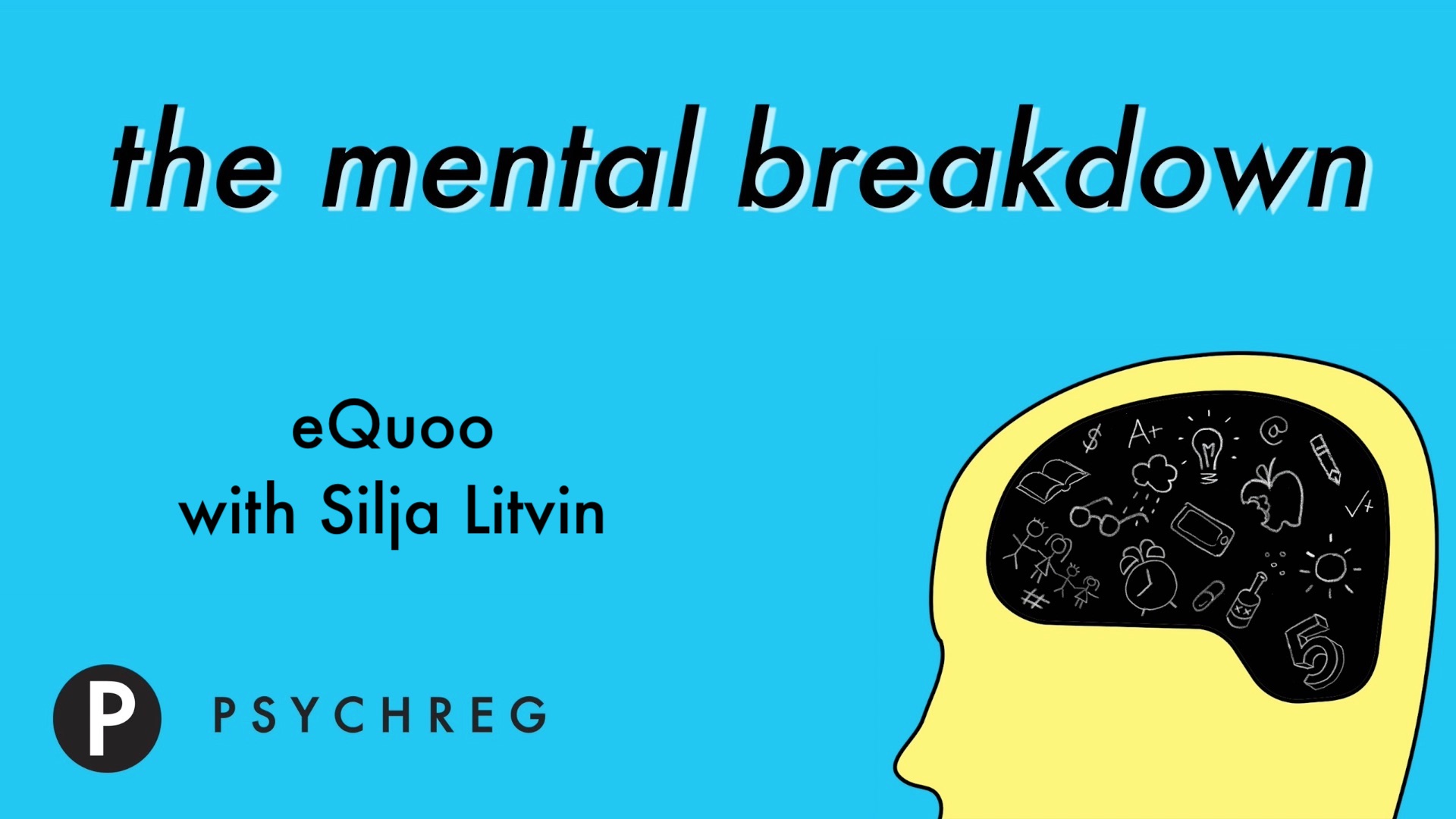 Welcome to The Mental Breakdown and Psychreg Podcast! Today, Dr Berney and Dr Marshall interview Ms. Silja Litvin, a clinical psychology doctoral student from Germany. A child of the digital generation, Silja was looking for ways to use apps and social media to help people suffering from mental issues. She went on to start a company (http://www.psycapps.com/) and created a psychological mobile app that helps users identify and self-manage depression. Building on this idea, she undertook her PhD thesis, thus ensuring it to be evidence based and ethically sound. Now she is venturing into the world of AI, gamification and chatbots to find a way to be able to help people help themselves, launching the beta of her emotional fitness game eQuoo (http://www.equoogame.com/) in New Zealand and Australia. eQuoo will be available on all mobile platforms in the United States and the United Kingdom in late May.
Be sure to follow Silja's work through her personal website (http://www.siljalitvin.com), the eQuoo website (http://www.equoogame.com/), the PsycApps website (https://www.psycapps.com), on YouTube (https://www.youtube.com/channel/UCvpkb8Lb7e2mwP39RVC6zHQ) and on Twitter (https://twitter.com/PsycApps).
Dr. Berney and Dr. Marshall are happy to announce the release of their new parenting e-book, Handbook for Raising an Emotionally Healthy Child Part 2: Attention. You can get your copy from Amazon here.
We hope that you will join us each morning so that we can help you make your day the best it can be! See you tomorrow.
Become a patron and support our work at http://www.Patreon.com/thementalbreakdown.
Visit Psychreg for blog posts covering a variety of topics within the fields of mental health and psychology.
The Parenting Your ADHD Child course is now on YouTube! Check it out at the Paedeia YouTube Channel.
The Handbook for Raising an Emotionally Health Child Part 1: Behavior Management is now available on kindle! Get your copy today!
The Elimination Diet Manual is now available on kindle and nook! Get your copy today!
Follow us on Twitter and Facebook and subscribe to our YouTube Channels, Paedeia and The Mental Breakdown.
Please leave us a review on iTunes so that others might find our podcast and join in on the conversation!
The Mental Breakdown Podcast is now on Google Play Music!
Podcast: Play in new window | Download
Subscribe: Apple Podcasts | Android |