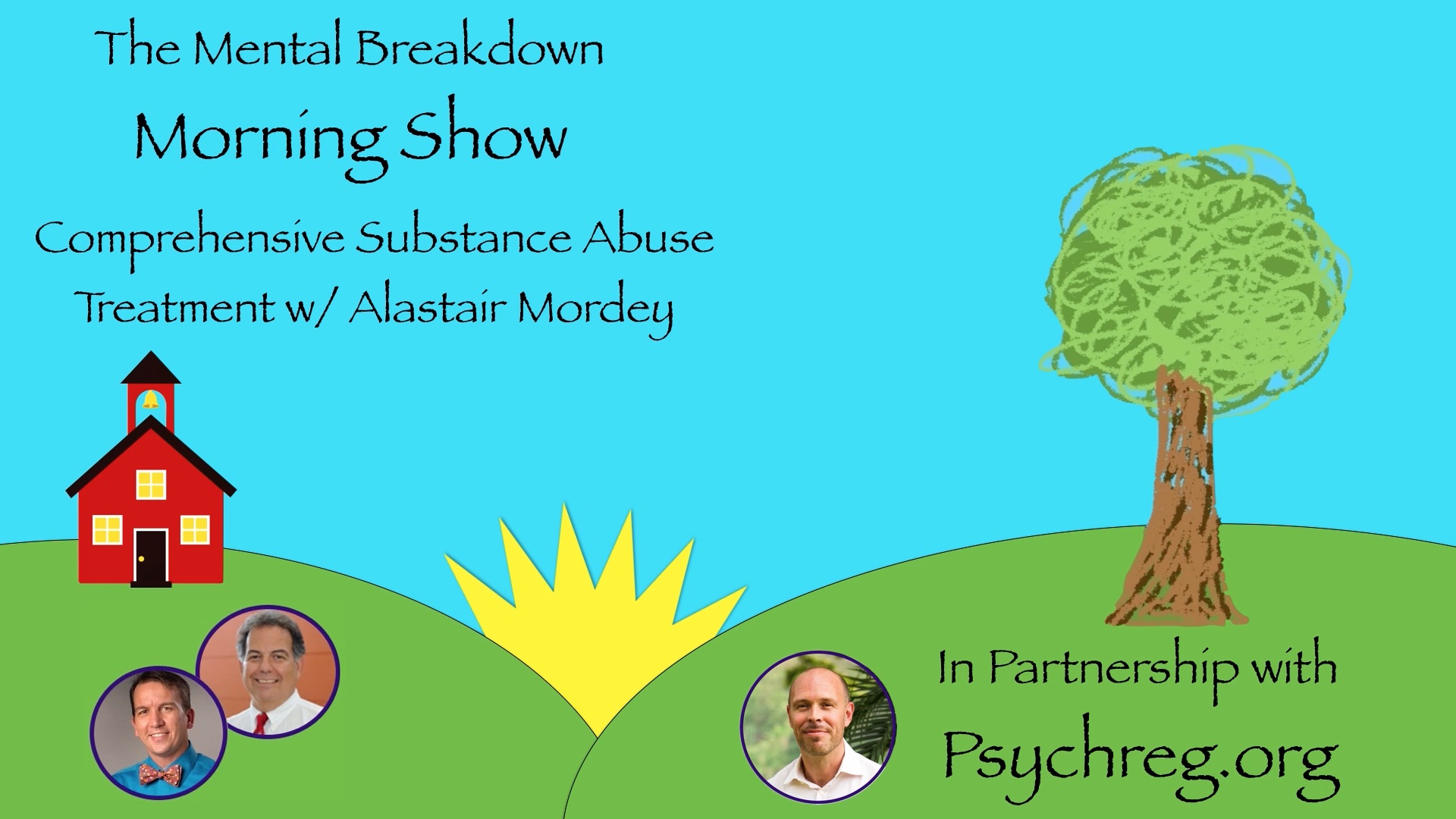 By
Dr. Berney
Welcome to The Mental Breakdown and Psychreg Podcast! Today, Dr. Berney and Dr. Marshall interview Alastair Mordey, a certified and accredited addiction Counsellor with over 15 years of experience working in the addiction treatment field. Over the years Alastair has worked in the entire range of settings from street outreach and frontline services to the management of residential units. In 2010 Alastair moved to Thailand and co-founded The Cabin Chiang Mai, which became a multi-national treatment provider – The Cabin Addiction Services Group which now has nine facilities in five different countries.
Alastair is the author of the Cabin group's clinical method 'Recovery Zones' – an 'all addictions' model used to treat both chemical and process addictions. Recovery Zones imparts 12 Step abstinence principles using secular terminology and is augmented by mindfulness meditation (or Vipassana) which is native to South East Asia. Alastair is also well known as a specialist in working with men. In 2016 Alastair pioneered The Edge, which was the first rehab in the world to treat addiction and trauma in young men (18-30) by using Muay Thai kick boxing and Triathlon training.
You can follow Alastair on twitter at www.twitter.com/AlastairMordey
We hope that you will join us each morning so that we can help you make your day the best it can be! See you tomorrow.
Visit Psychreg for blog posts covering a variety of topics within the fields of mental health and psychology.
The Parenting Your ADHD Child course is now on YouTube! Check it out at the Paedeia YouTube Channel.
The Handbook for Raising an Emotionally Health Child Part 1: Behavior Management is now available on kindle! Get your copy today!
The Elimination Diet Manual is now available on kindle and nook! Get your copy today!
Follow us on Twitter and Facebook and subscribe to our YouTube Channels, Paedeia and The Mental Breakdown.
Please leave us a review on iTunes so that others might find our podcast and join in on the conversation!
The Mental Breakdown Podcast is now on Google Play Music!
About our theme song:
Happy Boy Theme by Kevin MacLeod is licensed under a Creative Commons Attribution license (https://creativecommons.org/licenses/by/4.0/)
Source: http://incompetech.com/music/royalty-free/index.html?isrc=USUAN1100647
Podcast: Play in new window | Download
Subscribe: Apple Podcasts | Android |