By
Dr. Marshall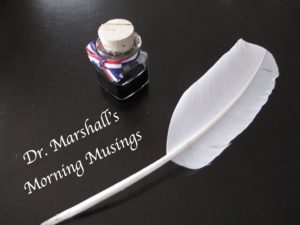 I just read a most fascinating article by Jenni Ogden on the Flynn Effect. As most psychologist know, the Flynn Effect refers to the small but gradual increase in the average IQ score of the American children. As it turns out, IQ tests are revised about every ten to fifteen years. They are then administered to a new group of children. And what Flynn discovered was that the average score of the new group of children tested with the new tests is about 3 points higher than the average score of the children tested 10 years before.
Now, the interesting thing about this effect is that it does not occur because of changes in our genes or because of evolution, because genetic and evolutionary changes take longer than 10 years to manifest. The only thing left is environmental influences. But before you run out and buy a bunch of at home tutorial materials, read on.
In his recent research, Flynn found that a family life rich in conversation, reading, and problem solving improves a child's intelligence; a bright ten year old with bright siblings will have an IQ score 5 to 10 points higher than a child without bright siblings; being in a high quality school with intelligent classmates increases IQ. There are other benefits, but you get the point. There is something about being in an enriched family environment and attending a high quality school with other high achieving students that stimulates brain development.
There are several important messages in this article. First, we should remember that it is the average IQ score of a large group of children that increases. That means while the group average of children tested in 2016 is higher than the group average of children tested 10 years ago, it does not mean that every child will have a higher IQ. Some will, some won't—it's an average.
Second, although all stimulation is good for the brain, it takes constant stimulation to change neurons. Doing a little tutoring for a few hours a day is helpful, but it doesn't compare to living in a highly stimulating family environment, every day for five years. For example, Sally Shaywitz writes that when a child is immersed in a language-rich environment, being "smart" is a way of life, not a short math tutorial. Being tutored for three or four hours a week will enhance an already stimulating environment, but it does not replace it.
But keep in mind—it's not that you're making you child "smarter" by providing extra stimulation. Rather, by providing your child with a rich language environment or with games and puzzles you are stimulating the brain's neurons. Remember, the brain is like a muscle. The more you use it the stronger it gets. And variety also helps. Just like a mixed exercise routine activates more muscle groups than repeating the same routine every day, it is best to expose a child to a variety of activities.
That's the problem when children become too attached to their electronic devices. There is nothing wrong with playing video games, but if you spend all of your time playing video games, you will get good at video games. We can say the same with reading. If all a child does is read all day, she will get very good at reading. That seems like a good thing. It is good for her reading. But what about problem solving? What about social development? What about muscle development?
The message here is that there are things you can do to make the brain work better and faster, and it is not surprising that these things will show up as increased IQ scores. But these changes do not occur quickly and they don't happen because you are using some sort of brain training program. As I stated above, if you play Minecraft® all day, your brain will get good at Minecraft®. But we want to stimulate all the brain's regions, so it takes a daily foundation of constant stimulation, the kind of thing that exists in enriched family and school environments. So rather than looking for just the right brain training program or app this Christmas, spend some holiday time making your home and family an enriched environment that encourages your children to develop all of their abilities.